Join ELP Asia Alumni Regina Hing and Rebecca Isjwara – on Saturday 2 April, at 4:00 pm HKT – for an informal Ask Me Anything online session about AAJA's Executive Leadership Program.
For more than 20 years, AAJA's Executive Leadership Program (ELP) has been developing leaders for the media industry in an increasingly diverse and cross-cultural world. Applications are open for the ELP Asia 2022 edition, until April 8.
The AMA session will be a unique opportunity to hear from Regina, Rebecca and other alumni what makes ELP really unique and why it is worth applying for.
This session will also be the opportunity to ask any question you may have about how to apply and what is the best way to qualify for a full tuition grant through the Diversity, Equity and Inclusion (DEI) fellowships sponsored by the Google News Initiative.
Speakers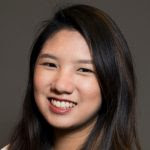 Rebecca Isjwara, Reporter,  S&P Global Market Intelligence
Rebecca Isjwara (@beckyisj) is a reporter with S&P Global Market Intelligence, covering banking and financial services in APAC. She currently serves as the secretary of AAJA–Asia, where she champions journalism through workshops, events, and annual conferences.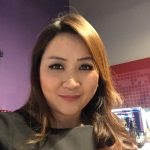 Regina Hing, Business Editor / Host, One News
Regina Hing (Lay) is concurrently the Business Editor of One News and the Senior News Editor of PumaPodcast, an award-winning podcast startup. Prior to that she was the Head of News and anchor at Bloomberg TV Philippines.
Moderator: Gilles Demptos, AAJA's Director for Asia Pacific
---
A 100% Transformative Experience
Journalists who graduated from the program often refer to it as a life changing experience that taught them to champion themselves, become better leaders and take their careers to the next level. Hear it in their own words: Watch a short video clip with Angie Lau, Founder and CEO of Forkast.News and and ELP 2005 Fellow (above) and discover more alumni testimonials in the complete online ELP Alumni Series.
Applications for ELP 2022 are open until 8 April
---
GNI Diversity Fellowships for ELP 2022 — Limited seats available!
The Google News Initiative (GNI) is supporting AAJA-Asia's ELP Program with Diversity, Equity and Inclusion (DEI) fellowships. Ten participants in Asia from under-represented communities will be selected to attend ELP and receive full tuition grants. Applicants from under-represented groups within their country's or community's media industry are encouraged to apply by April 8, 2022. Consideration will be given to gender, sexual orientation, ethnicity, disability, religious affiliation, socio-economic background, age and other experiences of disadvantage. AAJA-Asia welcomes all applications for the DEI fellowships. Contact asia@aaja.org with any question!